The 1914 Battlefields
The Old Contemptibles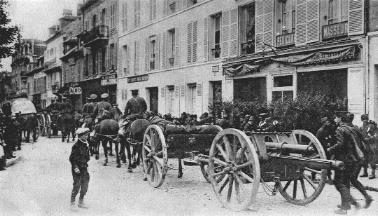 From the Battle of the Frontiers to the first clash of the Old Contemptibles at Mons, the great Retreat from Mons, the Marne, the Aisne and First Ypres - this part of the Old Front Line will look at the battlefields of 1914.
Following the 90th Anniversary of the outbreak of war in 2004, I am continuing to add more 1914 battle sites and now also cemeteries connected with the 1914 campaign.
Researching someone who fought on the 1914 campaign? Visit my WW1 Research Page.
Paul Reed