1st LOYAL NORTH LANCASHIRE REGIMENT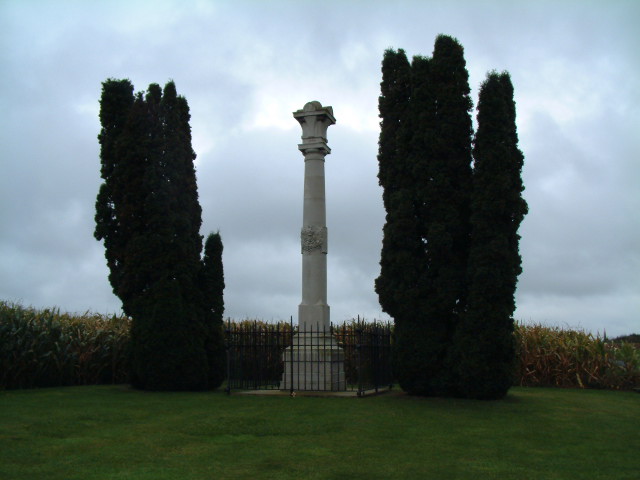 AISNE, SEPTEMBER 1914
The 1st Battalion Loyal North Lancashire Regiment were part of 2nd Brigade, 1st Division. Commanded by Lieutenant Colonel G.C.Knight, they crossed from Southampton on 12th August 1914 aboard SS Agapenor. While they moved up to the French-Belgian border, the battalion did not take part in the fighting at Mons or Le Cateau, but took part in the Retreat towards the Marne.
The battalion's first action was alongside the 2nd Royal Sussex of the same Brigade, at Priez on 10th September, when Lieutenant Colonel Knight was mortally wounded. Following the charge of 4th Dragoon Guards, the battalion crossed the Aisne at Bourg on 13th September and advanced towards the Chemin des Dames, halting at Vendresse. From here the battalion attacked Troyon on 14th September, now under the command of Major (Acting Lieutenant Colonel) W.R.LLoyd. In this action the unit suffered heavy casualties; nine officers killed, five wounded and 500 other ranks killed or wounded. Among the dead was Lt-Col Lloyd; the second commanding officer to be killed since arrival in France.
The survivors dug in on the slopes, and held these positions until relieved by 1st East Yorks on 19th September. The 1st Loyals remained on the Aisne until mid-October, when it moved north to take part in the fighting in Flanders. It was here they lost their third commanding officer, Major A.J.Carter DSO, who was killed at Ypres in November 1914.
On the crest of the ridge at Troyon the regiment erected a memorial to their dead (see photo above). The inscription on it reads:
IN MEMORY OF THE OFFICERS, WARRANT AND NON-COMMISSIONED OFFICERS AND MEN OF THE 1ST BATTALION LOYAL NORTH LANCASHIRE REGIMENT WHO LAID DOWN THEIR LIVES ON ACTIVE SERVICE 1914-1919.
ŠPAUL REED 2002-2006