9th (Scottish) Division Memorial, Point du Jour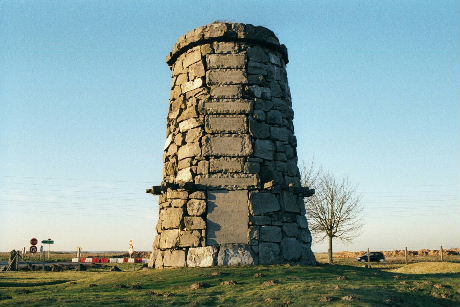 The Memorial at Point du Jour 2005.
On 9th April 1917 the 9th (Scottish) Division, commanded by Major-General Lukin (who had previously commanded the South African Brigade) advanced and took the German positions around Pont du Jour, east of Arras. They remained on the Arras front until the end of the battle.
After the war their Old Comrades Association erected a memorial cairn close to a section of German trench captured by the Division on 9th April. The stone was brought from Scotland, and stones were erected close by to every unit in the Division.
In recent years access to this site has been difficult due to fast Arras - Douai road close by, and in late 2006 the Commonwealth War Graves Commission moved the memorial to a new site alongside the Point du Jour Military Cemetery. Access to this memorial is now via Fampoux, from the direction of nearby Athies.
Sadly some of the memorial stones have been damaged, and it seems the section of preserved trench is lost.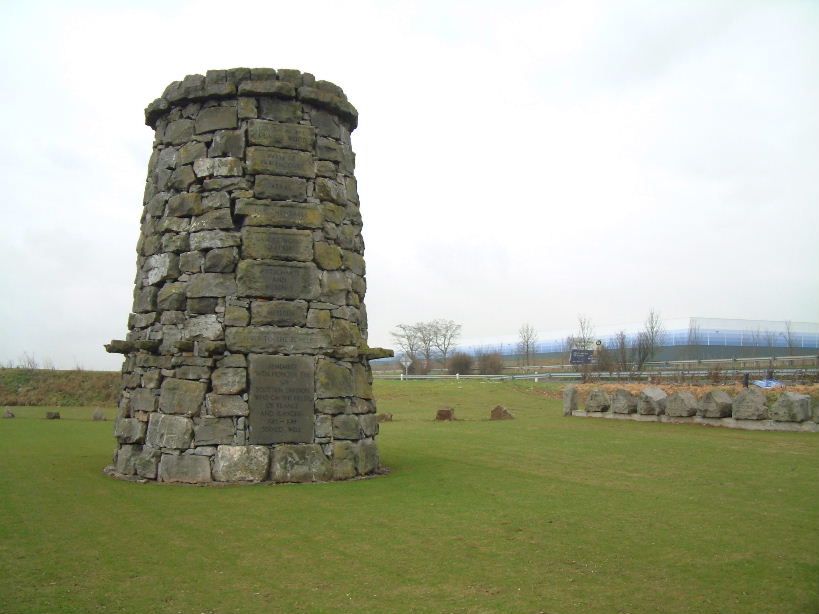 Memorial now at the new site at Point du Jour cemetery, 2007.
Researching someone who fought at Arras? Visit my WW1 Research Page.
Email - Paul Reed