THE LITTLE GIRL OF LOOS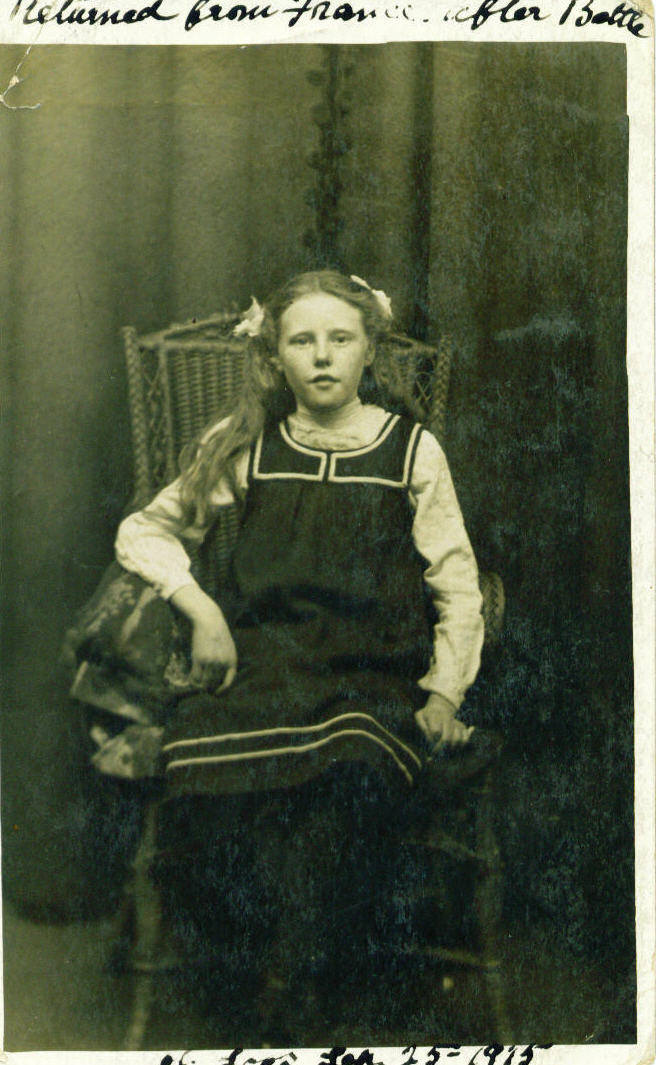 Many years ago I found this postcard in a junk shop in Reading. It shows a young girl, and inscribed in ink is the legend 'Returned from France after Battle of Loos Sep 25th 1915'. Anyone who has done research in local newspapers of the period will have read about or seen similar photographs to this; during a big attack the battlefield is littered with detritus. This card can only have been found lying on the battlefield of Loos by a survivor of the battle and sent home. Often such cards were placed in local newspapers so that they could be claimed; or sadly indicate that a missing soldier was perhaps missing no more...
One wonders who she is? Whose daughter she was? What happened to him? Having young children myself I know how I value photographs of them, and how I would feel if I lost them. What happened to part this father from a photograph of his daughter? We can only imagine - but to me an image such as this perhaps says as much about the human cost of battle as any official account or personal testimony.
The fact that the photograph was found in Reading, and the studio which took it was also in Reading, suggests that the soldier was probably a member of the Royal Berkshire Regiment. On 25th September 1915, the first day of the Battle of Loos, the 2nd Battalion was in action at and the 8th Battalion at. The 2nd lost 138 dead, and the 8th 170 - plus 19 officers of the regiment killed. One would hope not - but was this young girl's father among those who died in this day? We shall probably never know.
Today, on the 90th Anniversary of Loos, it is faces like this we should remember, as much as those who died in battle. The war was hard, but it was especially hard on families.
Lest We Forget...
25th September 2005