53rd Battalion Royal Sussex Regiment
Germany 1919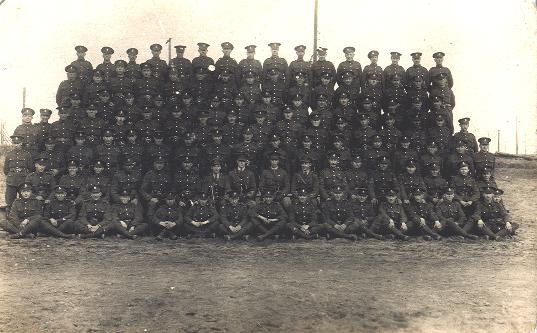 The 53rd (Graduated) Battalion Royal Sussex Regiment was formed on 27th October 1917 from the 97th (Young Soldier) Battalion. It moved to Aldershot, and became part of the 71st Division. In April 1918 it moved to Thetford.
Following the Armistice, the British Army moved into Germany as the Army of Occupation. The 53rd Battalion was posted to the 34th Division, and served with them at Wahn Barracks, near Cologne.
This photograph shows D Company on Friday 11th April 1919.

ŠPaul Reed 2003